SBA Loans
Built to support small business
Good terms. Great rates. Meet accessible, growth-friendly financing ready to flex for whatever you need next.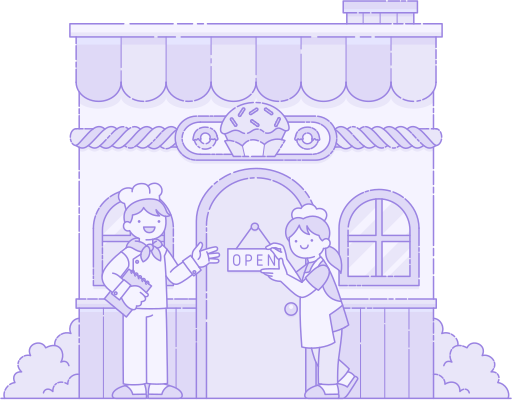 What are SBA loans?
A SBA Loan is a business loan guaranteed by the Small Business Administration (SBA). While these loans are issued by banks, private institutions or local firms, they are guaranteed or insured by the SBA to reduce risk on lenders and make them more available to you.
Possible flexibility due to COVID 19
Can be used for most business purposes
Funds guaranteed by SBA
Is an SBA Loan right for me?
What can an SBA Loan be used for?
These flexible loans can be used to expansion, construction costs, refinancing or purchases including land, equipment, supplies — even existing businesses.
Would I qualify for an SBA Loan?
This type of loan comes with different requirements for credit, cash flow and documentation but Smallbyzloans is here to help; see below for specific details.
What types of businesses typically apply for SBA loans?
SBA loans are beneficial for both younger, growing businesses and established companies looking to maintain momentum.

More accessibility
Guaranteed by the SBA and often available for small businesses that don't qualify for typical bank loans.

Small-business friendly
One of lowest-cost loans on the market with favorable rates and longer payback terms.

Flexible funds
Expand, refinance or make purchases including land, equipment, supplies — even existing businesses.

Cultivates credit
Build and improve your FICO score for more future lending options with better terms.
While SBA loans can be paperwork intensive, Smallbyzloans experts specialize in streamlining your filing for faster processing and approval. SBA loans are one of the lowest-cost financial options on the market and are often available for small businesses that don't qualify for normal bank loans. They can help build and improve your credit and provide you with a better access to funding in the future.
Advantages
Favorable rates and longer term options
Multiple loan types to fit your business
Offer monthly payments, fixed rates, special-case principal forgiveness
Minimum qualifications
650 minimum FICO credit score
3+ Years in business
Loans over $350,000 require real estate collateral
What you'll need to apply
Last 6 Months of Business Bank Statements
Business Debt Schedule
2 Years Business Tax Returns
Interim YTD Financials (Profit & Loss Statement & Balance Sheet)
Let's get down to small business.
There's the Smallbyzloans way to get smart financing fast — and there's everything else. We believe in your small business, and we believe in our approach. No nonsense. No surprises. Just expert guidance from start to finish.
Join our SME community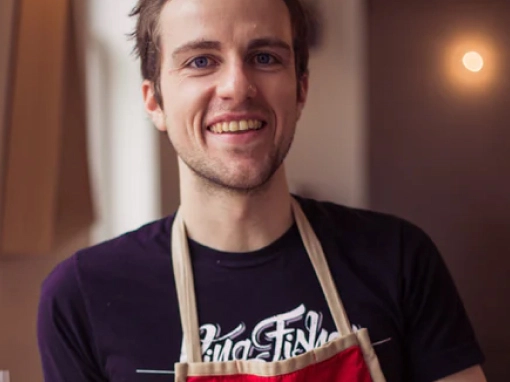 "As a growing company, we need financing to maintain cash flow in order to cover a variety of business expenses. We are very grateful to Smallbyzloans for providing short-term financing solution to us when we need it the most, helping us to improve our cash flow and grow our business further."

George Maciel

Local café owner
Common questions. Straight answers.
How do I apply?

Please go to apply smallbyzloans to apply and get options with a few clicks of a button.

What are the longest terms I can get for my loan?

Terms are based on overall business profile, however,  Smallbyzloans's ABLE platform can offer up to 25 years where applicable.

What are the minimum requirements to apply for financing at  Smallbyzloans?

Completed Application
3 Months of Business Bank Statements
$10,000 in monthly revenue
3 Months in Business

Will a low credit score affect my chances of being approved?

While a low credit score may limit your financing options,  Smallbyzloans has the ability to get you financing within our ABLE platform.

How soon will I have access to my money after I'm approved?

Depends on the financing product and partner that you are paired with, however, we estimate it would take anywhere from 24-72 hours to receive the capital from receipt of initial required documentation. For our SBA product, it can take several days longer than that.
Looking for more? Visit our FAQs page or contact us.