Accounts Receivable Financing
Unlock your cash. Get paid on potential.
Reimagine your clients as a bargaining chip. When clients become collateral, smarter small business gets done..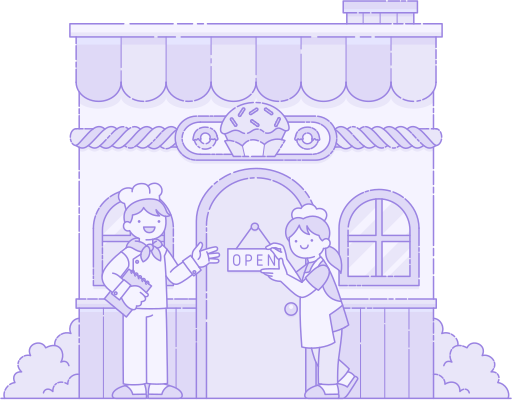 What is Accounts Receivable Financing?
Asset-based Loans, Invoice Financing, Accounts Receivable (AR) Financing. It's a move with many names — but the idea is simple. Instead of credit — lenders look at funds due from clients as collateral for your loan. And it's a move that allows you to keep your liquidity while securing the extra funds you need for what's next.
Credit score is not a major factor
Used to unlock tied-up equity
Can be used as a line of credit where applicable
Payment Terms of Net 30 to 120 Days
Is an Accounts Receivable Loan right for me?
What businesses benefit most from this financing model?
This type of loan is a proven strategy for businesses experiencing high growth, that have heavy payroll, have supplier payments, plus operations that are stable but need to use cash flow elsewhere.
What's the most important qualification for this type of loan?
The most important thing is your clients/customers are creditworthy, which will lead to higher and better approval terms.
Why should I keep my cash?
Reinvestment, expansion, new equipment — there's a wide range of reasons, all of which are possible when you can maintain liquidity instead of making more monthly payments.

Keep cash on hand
Maintaining liquidity allows you more flexibility to run, reinvest, and grow your business.

More and better options
Qualifying businesses can typically attract more options from lenders with more favorable terms than alternatives.

Turn debt into credit
Shift existing term or fixed debt into a line of credit for even more liquidity and leverage to grow.

Borrow big or small
Financing ranges from $10,000 to $10,000,000 to fit short-term needs or big business moves.
Beyond the ability to keep your cash in your operation as you grow — Accounts Receivable Financing allows many businesses to land more options from lenders on more favorable loan terms. Another advantage is being able to shift existing term or fixed debt into a line of credit or factoring facility that will improve cash flow and your business's liquidity.
Advantages
Fast approval and time to fund
Competitive rates as low as 5%
Funds can be used for a range of business needs
Minimum qualifications
No minimum FICO score required
2+ Years in business
Stable or growing business income
What you'll need to apply
Business Debt Schedule
2 Years Business Tax Returns
Accounts Receivable Report
Interim YTD Financials (Profit & Loss Statement & Balance Sheet)
Let's get down to small business.
There's the Smallbyzloans way to get smart financing fast — and there's everything else. We believe in your small business, and we believe in our approach. No nonsense. No surprises. Just expert guidance from start to finish.
Join our SME community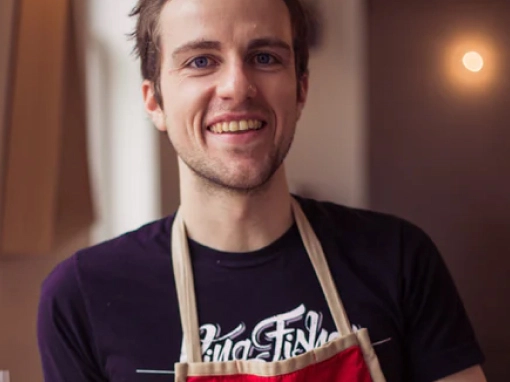 "As a growing company, we need financing to maintain cash flow in order to cover a variety of business expenses. We are very grateful to Smallbyzloans for providing short-term financing solution to us when we need it the most, helping us to improve our cash flow and grow our business further."

George Maciel

Local café owner
Common questions. Straight answers.
How do I apply?

Please go to apply smallbyzloans to apply and get options with a few clicks of a button.

What are the longest terms I can get for my loan?

Terms are based on the overall business profile, however,  Smallbyzloans's ABLE platform can offer up to 25 years where applicable.

What documents will I need to upload?

3 Most recent business bank statements
Completed application
Voided check for business bank account
Government Issued ID

Will a low credit score affect my chances of being approved?

While a low credit score may limit your financing options, Smallbyzloans has the ability to get you financing within our ABLE platform.

How soon will I have access to my money after I'm approved?

Depends on the financing product and partner that you are paired with, however, we estimate it would take anywhere from 24-72 hours to receive the capital from receipt of initial required documentation.
Looking for more? Visit our FAQs page or contact us.